Best-Kept Secret Spots to Visit This Fall
Whether you're planning on taking a vacation this fall or hoping to stay on the home front, autumn can turn any destination into an incredible, stunning scenery. Here are some lesser-known spots on the map worth visiting this year…
North Fork, Long Island, New York

 
As the temperatures drop and the days become shorter, the North Fork, Long Island, transforms into the most popular time of year: harvest season.  
Home to over 55 vineyards, during harvest season there is plenty to do for visitors. Harbes Family Farm hosts a fall festival that includes pumpkin picking, hayrides, and even a scarecrow relay race and their apple cider doughnuts are a fall favorite.  
Driving through the North Fork is a great way to enjoy fall foliage, as the trees put on a show as the leaves turn vibrant from yellow to oranges to bright red. North Fork is one of the best fall vacations in the U.S.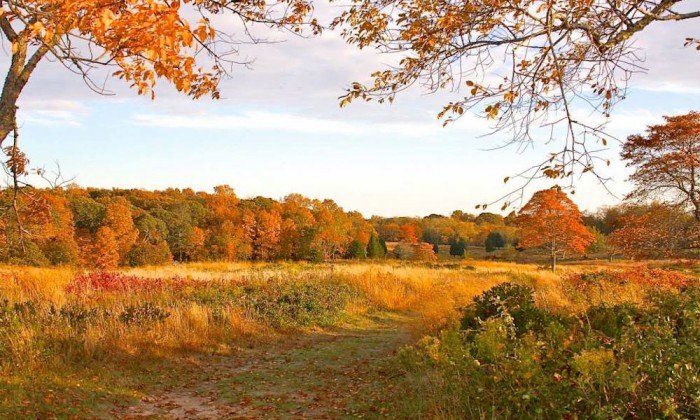 Door County, Wisconsin 
Door County, Wisconsin, is a delight to visit in the fall! It's not only a hotspot for fall foliage, but there are plenty of things to do there in the fall.  
The best way to experience the beauty of the area is a road trip. The Door County Coastal Bay beckons visitors and the historic Leathem and Smith Quarry site offers inviting views and access to shoreline cliffs on Lake Michigan.  
The Koepsel's Farm Market features an incredible collection of tasty world products is a must-see attraction. King Island Lighthouse offers beautiful panoramic views, while the Door County Coffee and Tea Company offers a perfect cup of coffee for the crisp days of fall.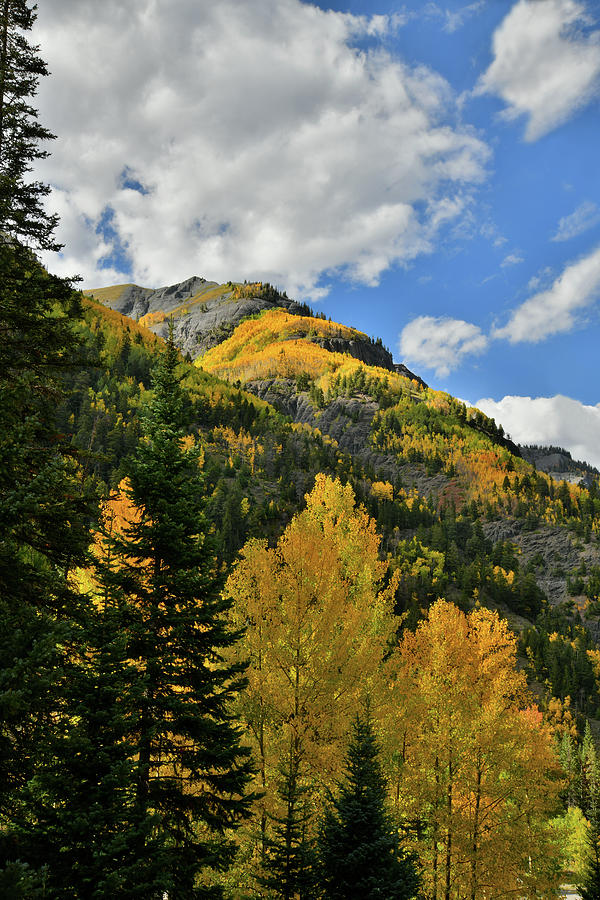 Ouray, Colorado
The historic mining town of Ouray is one of the best fall vacations in the U.S. It's abundance of hiking opportunities and nearby geothermal activity has given it the nickname "Switzerland of America."  
Ouray's picturesque main street is backed by snow-capped mountains and the San Juan Forest. A bird's eye view of the town can be had from the accessible Perimeter Trail. Box Canyon Park, located just outside of Ouray, boasts an 85-foot waterfall, while Cascade Falls Park offers a network of trails and waterfalls.  
A visit to Ouray must include a drive along the Million Dollar Highway. Stretching from Ouray to Silverton, the Million Dollar Highway is one of the most picturesque roads in the nation, and doubly so as the leaves change.
Oregon Scenic Byways
Oregon's scenic byways and its 30 million acres of forest are the perfect places to view fall foliage. The entire state is filled to the brim with color and fun during September and October.  
A must-see is the McKenzie River National Recreation Trail, where you can hike, bike, boat, and fish, surrounded by vibrant green forests dotted with red and orange hues offsetting in river's turquoise water.  
The nearby Willamette Valley, the wine region of Oregon, offers fall harvest festivals, pumpkin patches, and other fall fun. Additional, not to be missed natural attractions include Cascade Lakes Scenic Byway, the Deschutes River Trail, Rogue-Umpqua Scenic Byway, and Toketee Falls.  
Oregon is a perfect place to enjoy a crisp and colorful Fall.