Smoky Mountain Fly Fishing
Whether you're an avid fly fisher or a beginner, the Great Smoky Mountains National Park is the summer's ultimate destination for fly fishing – and it's only a short drive away. With beautiful streams that are plentiful with trout and other exciting catches, you can take your next fishing trip a bit closer to home. Below, we're sharing some information to help your Great Smoky Mountains fly fishing experience be both a successful and fun one.
The Catches 
The Great Smoky Mountains National Park is home to a variety of wildlife, and especially trout. Its native Appalachian book trout is merely one popular species that attracts fly fishers. This is the only native species of trout in the park, as well as in the Southeast, and is often considered the symbol of the Great Smoky Mountains National Park's fish.
Wild, stream-bred rainbow and brown trout are another thriving species in the park's streams and are often the most sought after. The rainbow trout specifically is the most common fish in the park, and can be found in cool, fast-flowing water of almost all the area's mountain freestone streams. On the other hand, brown trout are said to be the toughest to catch and are typically the largest.  
Speaking of big catches, you won't find many trophy trout in the Great Smoky Mountain waters. While there are some large brown trout swimming around, your chances of reeling one in aren't all that high. This is because small trout are typical of any eastern headwater mountain stream where wild fish run the waters.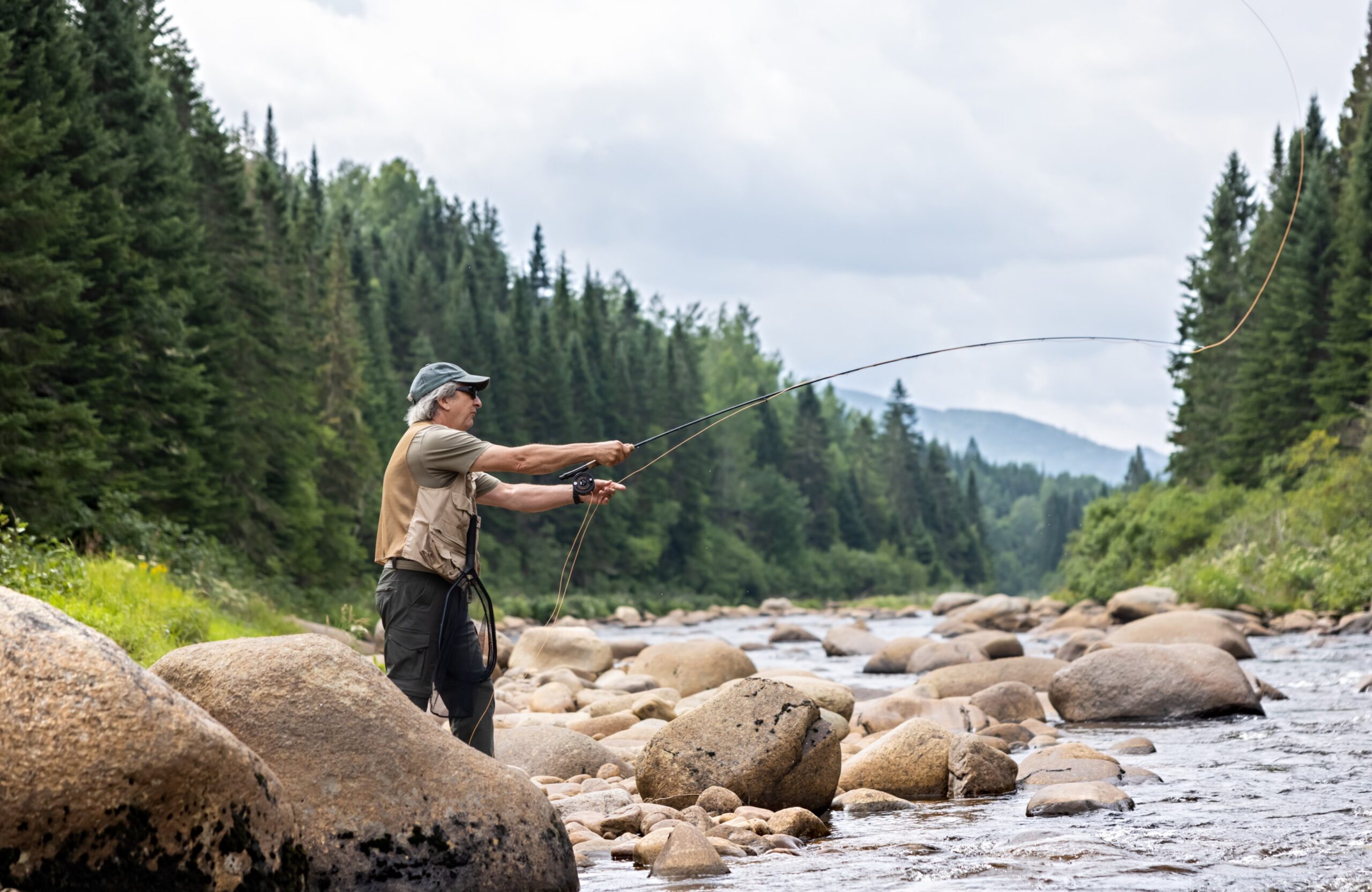 The Best Times to Fish 
Fly fishing in the Great Smoky Mountains National Park is a year-round activity. There isn't any time that's been deemed as the "best." This means that you can fly fish all summer long and even beyond this season's end. The Great Smoky Mountains National Park is at an advantage in this sense because when other fishing hotspots close for the season, you can usually continue to catch trout in the Smokies. Although, different techniques and strategies are still required depending on the season.  
The Sweet Spots
The Great Smoky Mountains National Park is over 521,000 acres with over 700 miles of streams. With that much land to cover, it can be difficult to know where to start. It's first important to know that the park's waters have been divided into 19 major streams or watersheds, along with several minor streams. Each spot is different, and while we won't cover all of them, here's some information about a few of the streams you might want to visit.
Abrams Creek
Abrams Creek is often considered to be one of the greatest streams in the park. It's home to quality fish and has a better water chemistry than other streams in the Great Smoky Mountains National Park. Given its location and flow of passage, Abrams Creek's waters have a higher-than-normal PH level, which means there is more food for the trout, and thus, larger fish. In fact, the rainbow trout in Abrams Creek are as large or larger than any found in the park. You'll also find the waters to be very clear, making even its higher waters fishable.  
Tremont
Tremont refers to the Middle Prong of the Little River, which is a small to medium size stream formed by the confluence of two small tributary streams, Thunderhead Prong, and Lynn Camp Prong. This stream is a popular spot because of its easy accessibility. It's also not especially difficult to fish in Tremont but fly fishing can be tough given overhanging tree limbs. Nonetheless, there are plenty of rainbow trout swimming around the Tremont waters, and you may even be met with a surprise brown trout if you choose to fish in the lower part of the stream.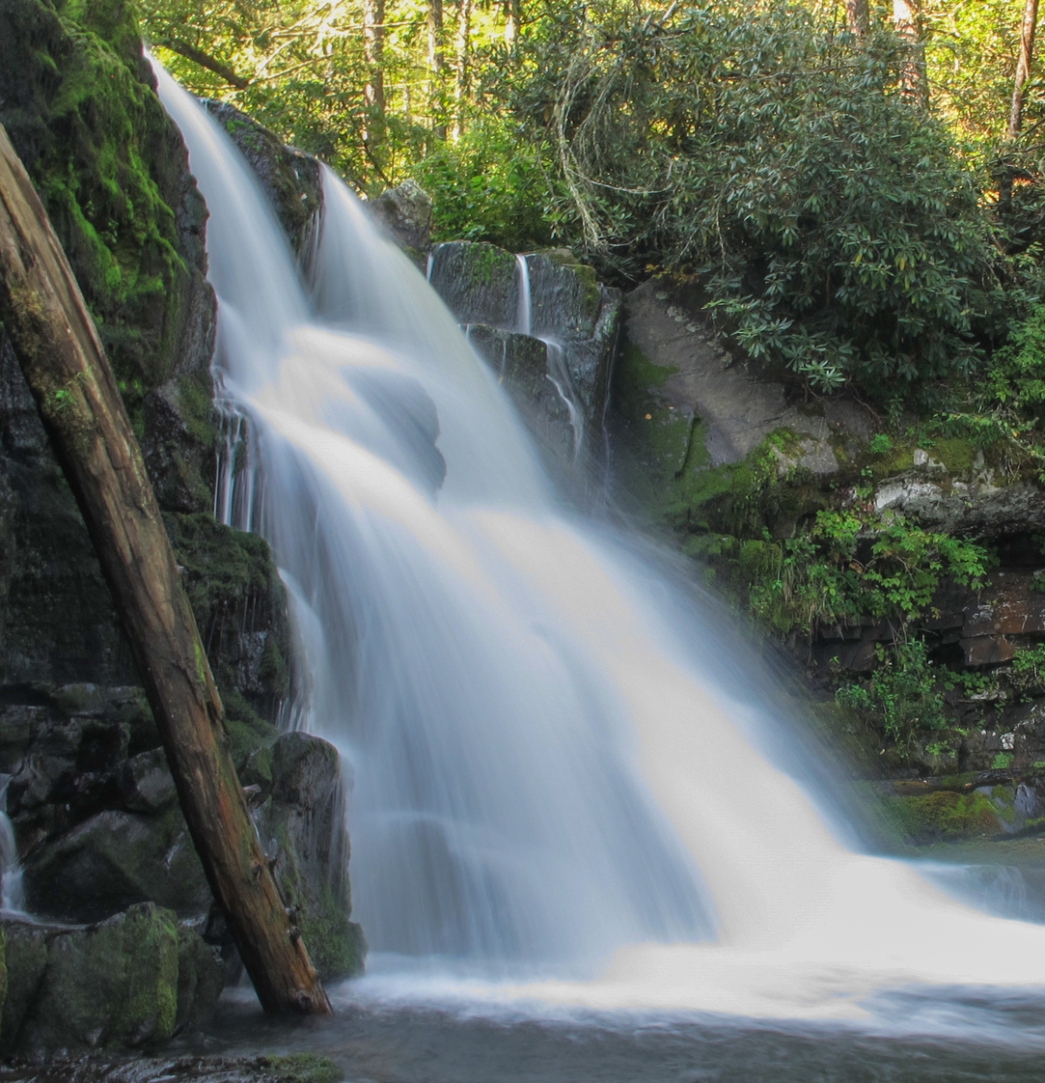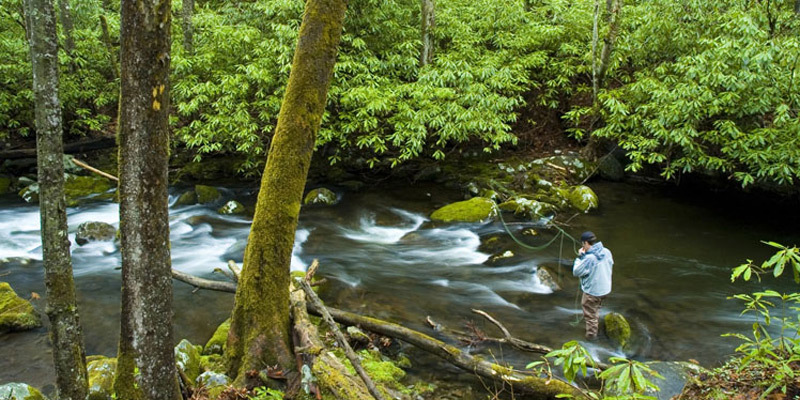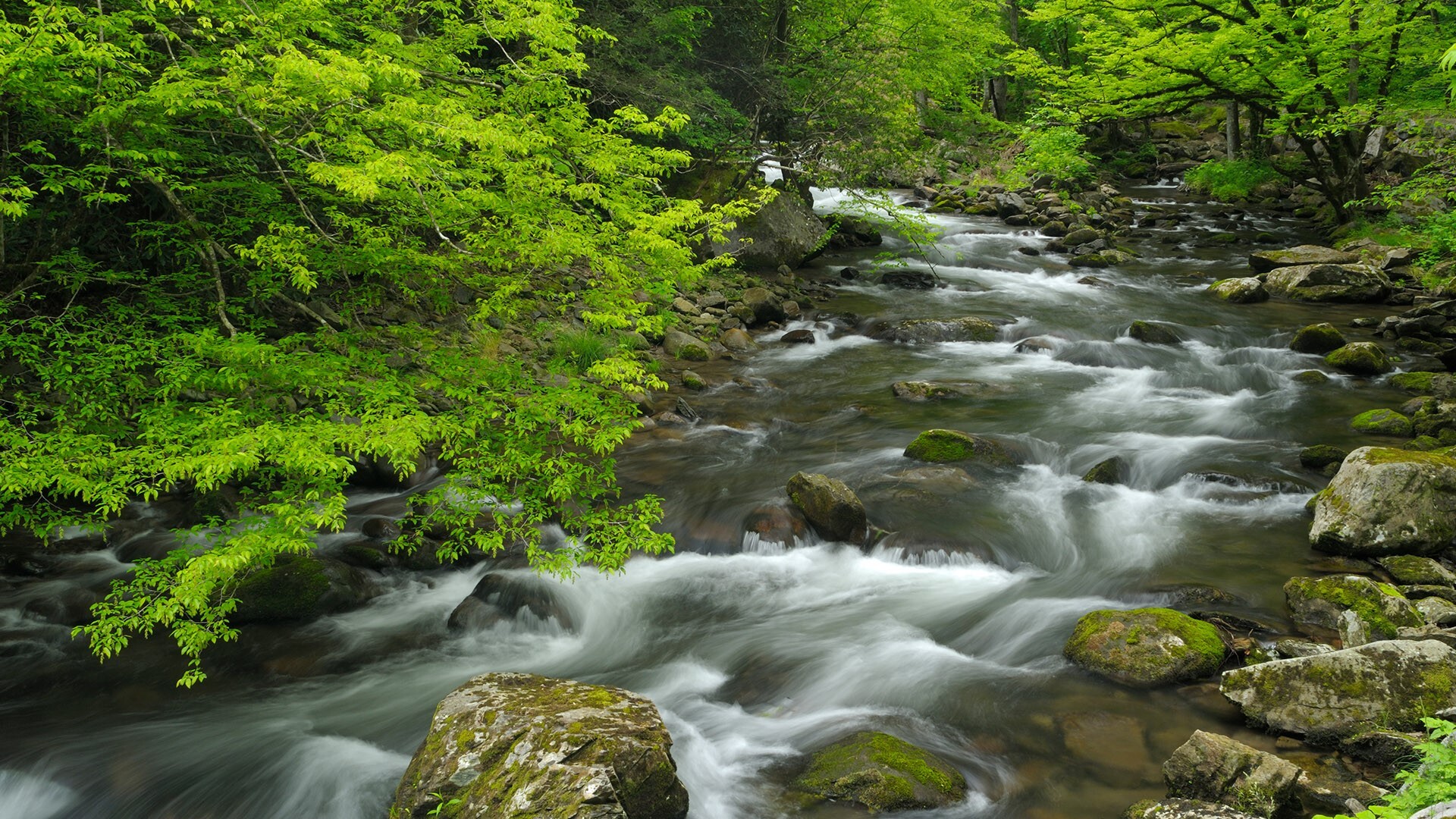 Little River
The East Prong of the Little River is one of the largest streams in the park. It's a popular and heavily fished location because of its accessibility, but also because it's known to have some of the largest brown trout in its waters. Rainbow trout are also in abundance at Little River, and brook trout can be found in its uppermost part. Depending on where you are, the difficulty of fishing at Little River ranges from easy to hard, but visitors usually have success.  
Little Pigeon River
The West Prong of the Little Pigeon River is one of the best trout streams in the Great Smoky Mountains National Park. You'll find rainbow trout in its lower and middle sections, as well as brook trout in its uppermost part and some of its tributary streams. This population at Little Pigeon River makes it a prime fishing spot and probably the second most popular in the park.  
No matter when or where you choose to fish in the Great Smoky Mountains National Park, you can use resources like flyfishingsmokymountains.com to find all the details you need, as well as tips and techniques to help you fly fish like a pro.