Spring Refresh: Time to Elevate Your Space
Transitioning your home décor from winter to spring is a sure mood-booster. Whether you're sticking to your usual style or looking to try something new, you can get some inspiration from this year's interior design trends.  
Curved Furniture Silhouettes
Modern, sharp lines are timeless, but the softening of furniture silhouettes is gaining popularity in the world of design. Curved edges and feminine shapes turn the average sofa or loveseat into a work of art.  
Furniture with softer curves can add to the coziness of a room. While on the other hand, it's a perfect pairing for bold colors or striking patterns, which can instantly elevate any space into one that's interesting, dynamic, and memorable.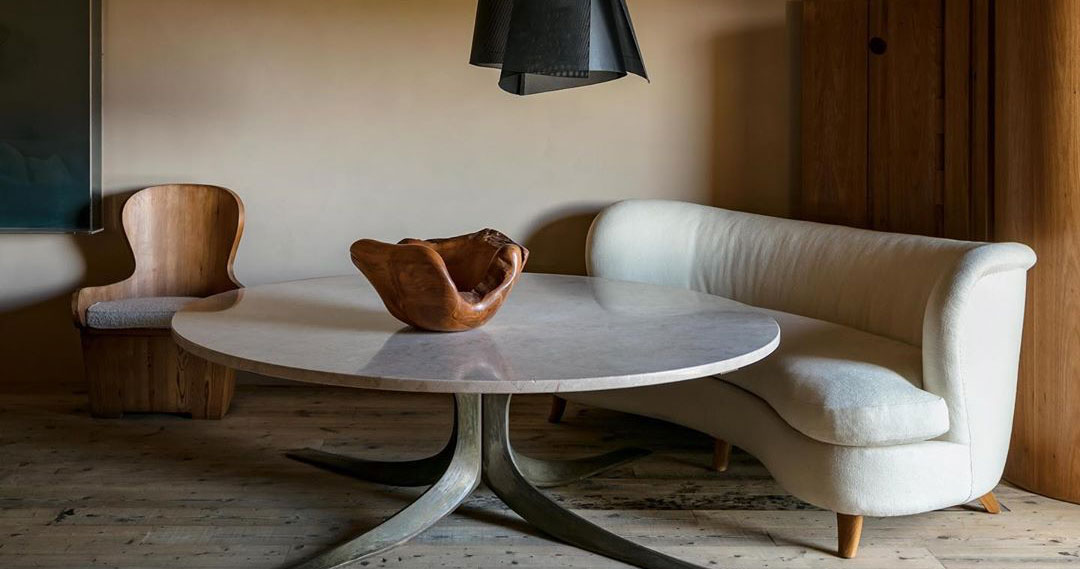 Decorative Cabinetry
The shaker style cabinetry profile is by far the most recognizable. It's a classic, simplistic approach that allows other elements of your space to shine. However, creative cabinetry styles are a trending topic for those who want to achieve an added touch of personalization in their home.  
For a contemporary look, designer Kate Lester of Kate Lester Interiors, recommends a vertical paneled door detail or a flat-panel style with unique hardware. Play around with different combinations of colors, handles, and knobs too as this is your chance to let your creativity flourish.  

Parisian-Inspired Interiors
Our homes can be a transportive experience, and many are turning to modern interpretations of Parisian-inspired designs to emulate exactly that. Kelley Carter, Bloomingdales' Home Fashion Director, says that this trend is all about the intersection of color and materials.  
Bringing together pastels and metallics creates an inviting space that can be elevated with elaborate pieces made of translucent materials such as colored glass or iridescent crystal. When placed in an area with an abundance of natural light, these elements produce a glowing effect in your home that brightens the space, and creates a dreamy, Parisian atmosphere.  
Colorful Tableware
Quickly becoming an art form and medium for self-expression, "tablescaping" is an opportunity to further exude your personal style. From lavender glassware to rich, teal dinnerware, the key to this trend is to mix-and-match color.   
With this approach, you can grow your collection over time and introduce pieces from different collections to create an eclectic yet stylish presentation. You can start small by acquiring colorful table linens for a slight pop or go straight to tinted glassware and dinnerware. Either way, don't be intimidated by funky, bold shades – have fun with it! 
Your home should be a reflection of you, and whether you give these trends a try or decide they aren't for you, decorate your space to create your own version of happiness.