It wouldn't be football season without tailgating. From the edible spreads to the classic pre-game activities, there are few things better than a Tennessee tailgate. Below, we've compiled some tips, tricks, and recipes to help you throw the best one on rocky top – the Peyton Manning of tailgates.  
Selecting Your Spot
Tailgating is a city-wide activity, which means that while there may be plenty of room for everyone, selecting your spot requires planning. This is especially true if you hope to tailgate on campus or near the stadium.  
To help you navigate the area, familiarize yourself with the University of Tennessee's parking and transit services website. You'll find a wealth of information and resources that outline private versus public lots on campus during the football season. They also provide a map that shows designated parking areas for specific groups such as donors and others, which you can reference to get a bird's eye view of potential tailgate spots.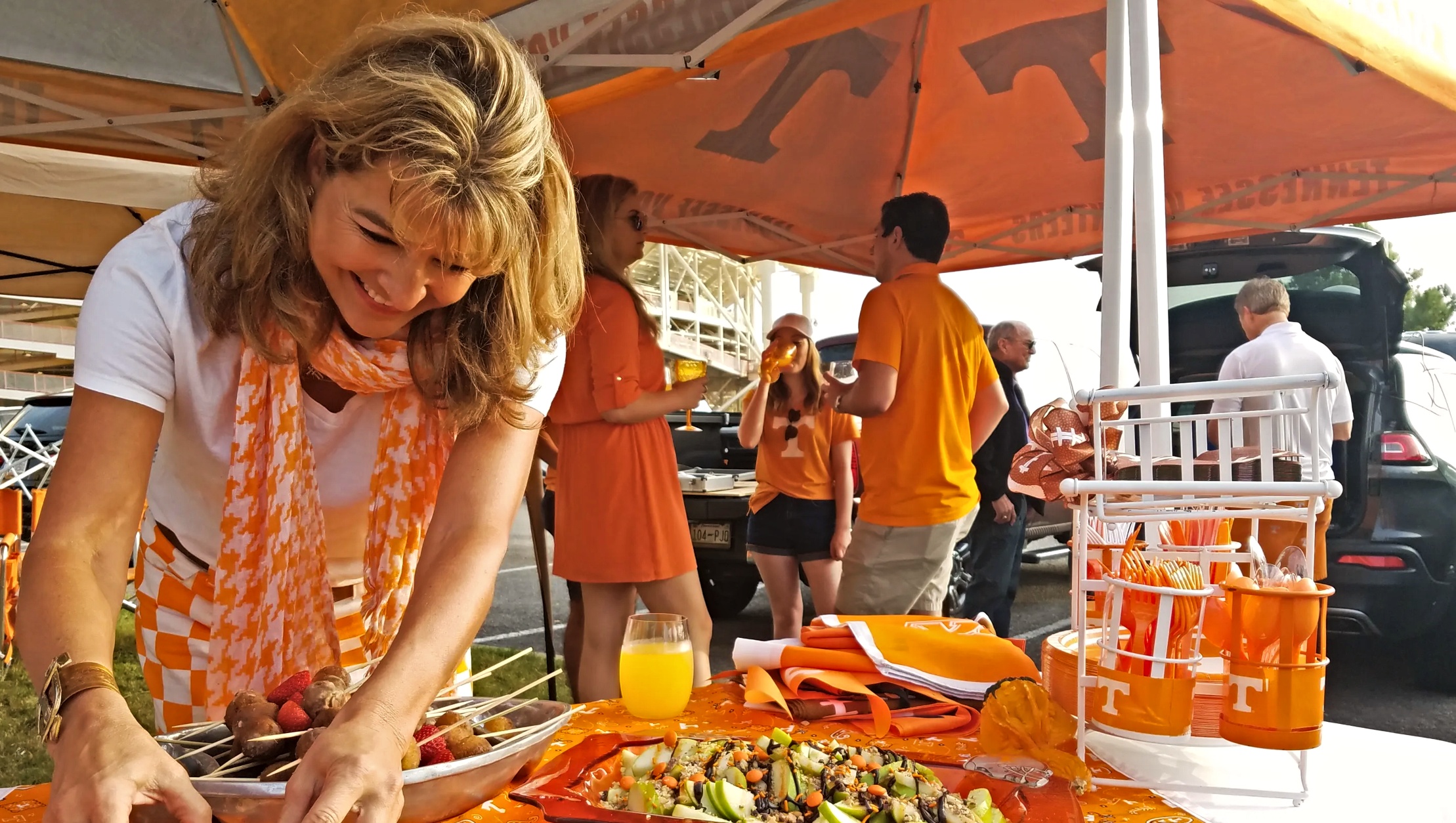 Planning Your Menu
Food is arguably the most important – and memorable – part of any tailgate. While you can never go wrong with the classic dips and grilled favorites, planning your spread can be daunting.  
The easiest way to relieve some of the pressure is to ask for help. There are plenty of simple tailgate recipes out there and requesting that your guests bring a dish to share with the group is a great way to get everyone involved. Plus, it's a sure way to create a diverse spread with tons of treats to choose from.  
On the other hand, some prefer to take on menu planning alone, and that's okay too. If you want to land yourself a spot in the tailgate food Hall of Fame, here are some recipes you might consider serving.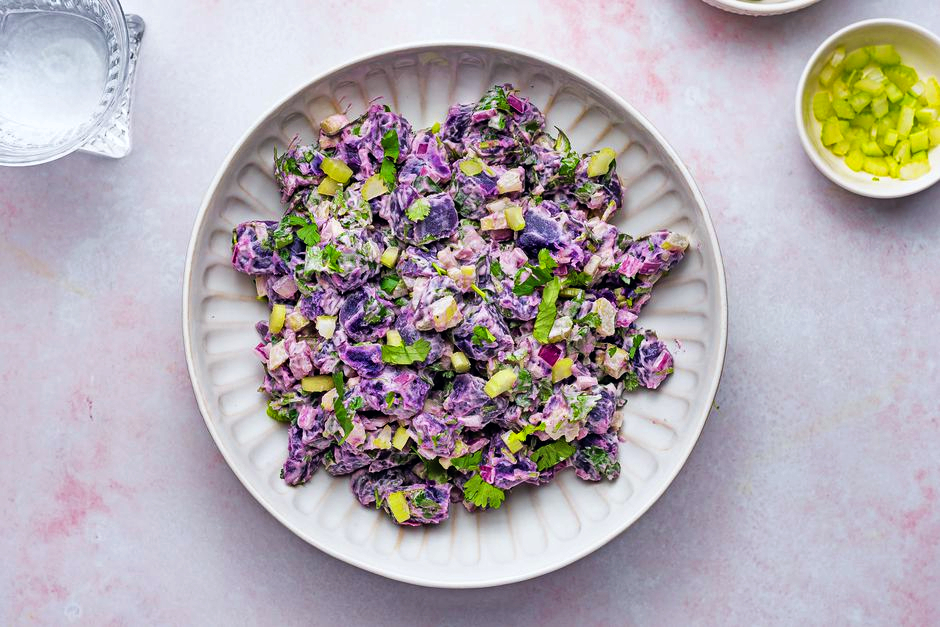 Buffalo Chicken Grilled Brie
This twist on a crowd favorite will be the talk of your tailgate. Just toss together some shredded chicken and buffalo wing sauce and slice off the top rind of a wheel of brie. Place it on some foil and top with the chicken and some celery. Then, close the foil, leaving room in the packet, and grill over medium-low heat until the cheese is soft. After about 8 minutes, unwrap and top with blue cheese dressing and scallions. 
Cowboy Caviar
Whether you've never heard of it before or have been making it for years, cowboy caviar is become a wildly popular recipe that's perfect for tailgates. It combines fresh ingredients like tomatoes, red onion, black beans, corn, bell peppers, jalapeno, cilantro, and scallions, all tossed together in a tangy vinaigrette dressing. This is one of the simplest yet tastiest appetizers, and the best part is that there are tons of variations you can try. No matter what twist you take, serve it with tortilla chips and soon you'll have the entire tailgate in awe.  
Purple Potato Salad

 
It's probably best to avoid this one when we're playing LSU – wouldn't want anyone to think you're cheering for the wrong team! For other gamedays though, this purple potato salad is a great way to add some color to your tailgate table. Combine purple fingerling potatoes with garlic, red pepper flakes, apple cider vinegar, and salt in a saucepan. Bring it to a boil until the potatoes are tender. After about 7 to 10 minutes, add red onion and cook for another minute. You'll then drain and discard the garlic and allow everything to cool. From there, whisk together some more apple cider vinegar, sugar, and salt, and mix in mayo, sour cream, and horseradish. Finish it all off by adding celery and pickles, as well as fresh dill, parsley, salt, and pepper.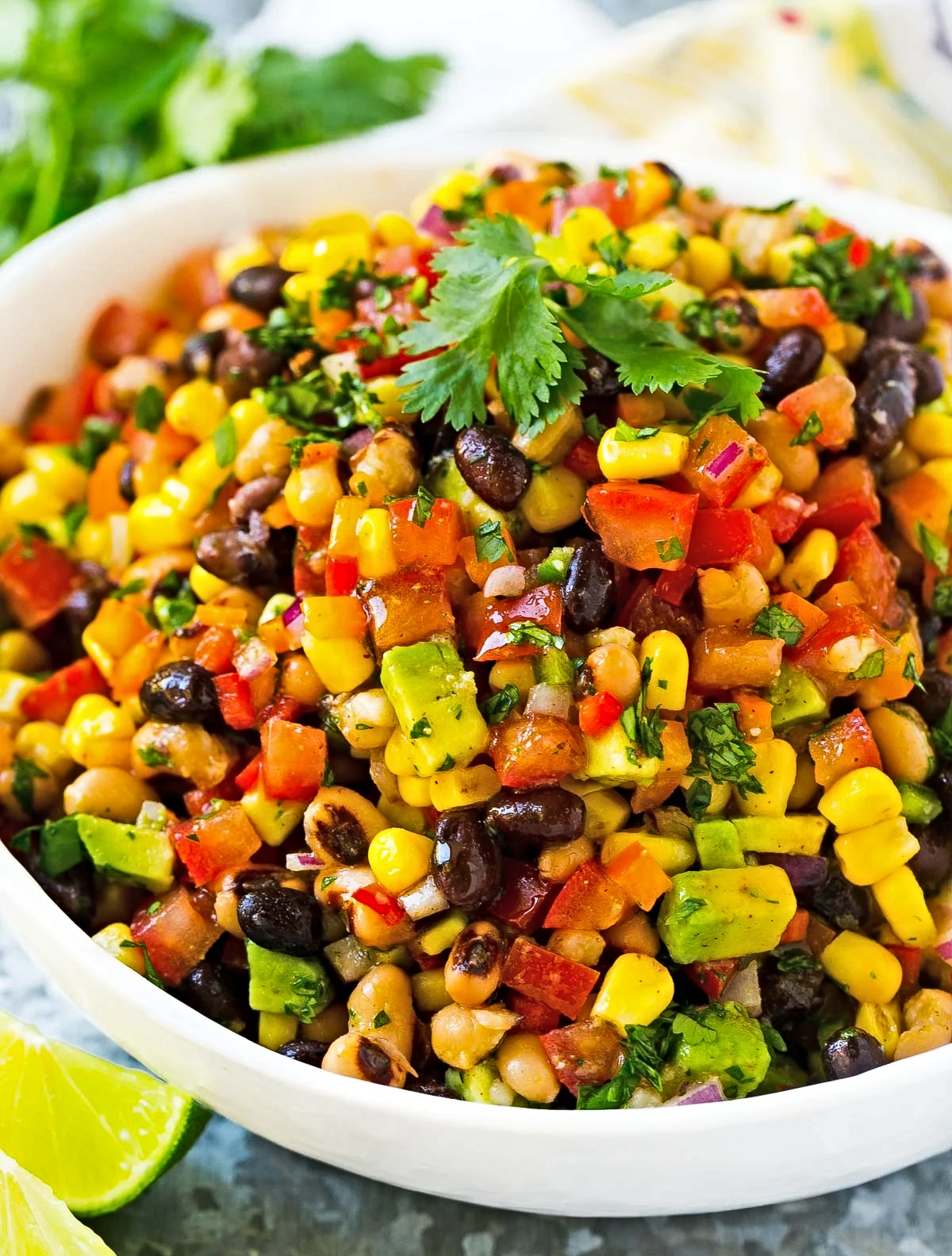 Cheering On The Vols At Home
Tailgating at home can be just as exciting as it is on campus, and you can create an atmosphere that rivals being right outside the stadium. If you're skeptical, consider the perks of an at-home event like the ability to avoid crowded city streets, overall comfortability, and not having to take all your party favors on-the-go. Here's some tips to help you host a first-rate tailgate from your very own home.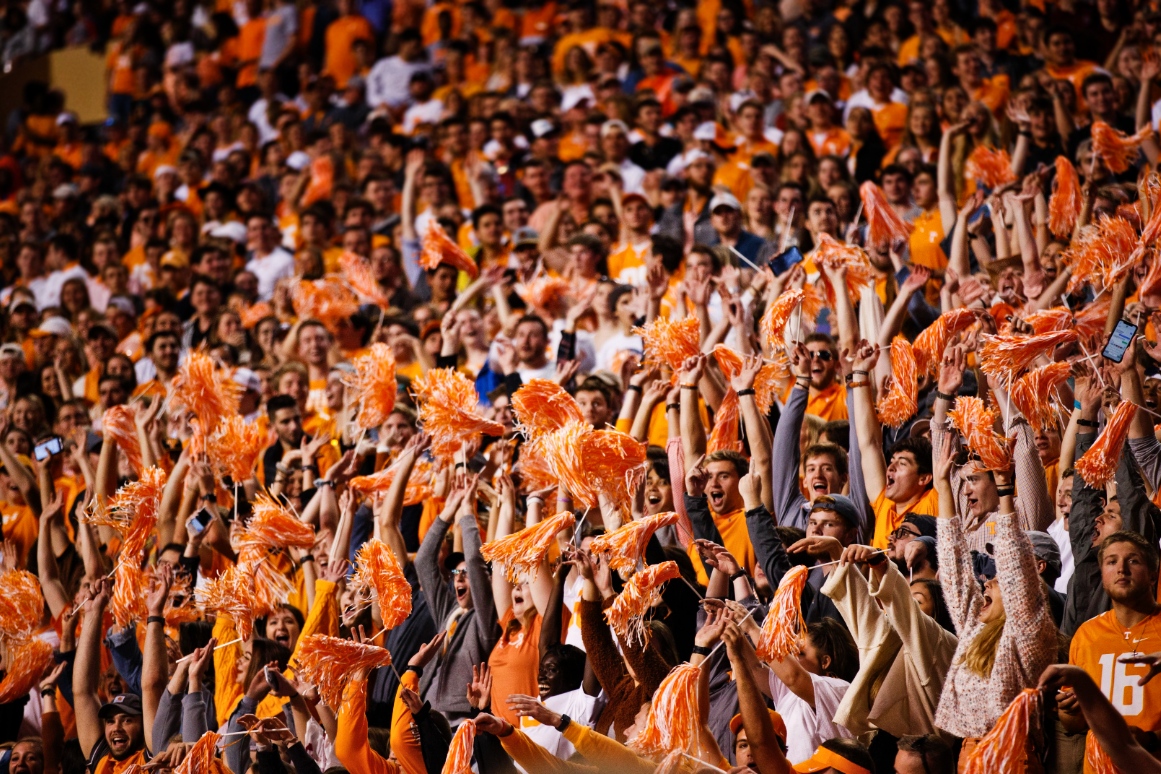 Decorate Your Space
Set the stage for your tailgate with tasteful decorations that match the gameday spirit. You can either buy pre-made accents or create some do-it-yourself (DIY) pieces. Either way, make sure your decorations coincide with your favorite team's colors – which we hope is orange and white!  
Consider Catering  
Cross some items off your tailgate to-do list by using a caterer for your event. Some only provide food and drinks, but others may offer delivery, set up, and take down service. Depending on how much help you think you'll need, there are plenty of catering options to choose from including chain restaurants like Chipotle and local favorites such as Calhoun's.  
Keep Guests Entertained 
When you're not watching the game, keep guests entertained by setting up activities and games that everyone can enjoy. Whether you break out the cornhole boards or giant Jenga set, everyone will remember the fun they had at your tailgate.  
'Tis the season for tailgating, and with these tips and tricks in mind, you'll be able to tackle it like a pro.